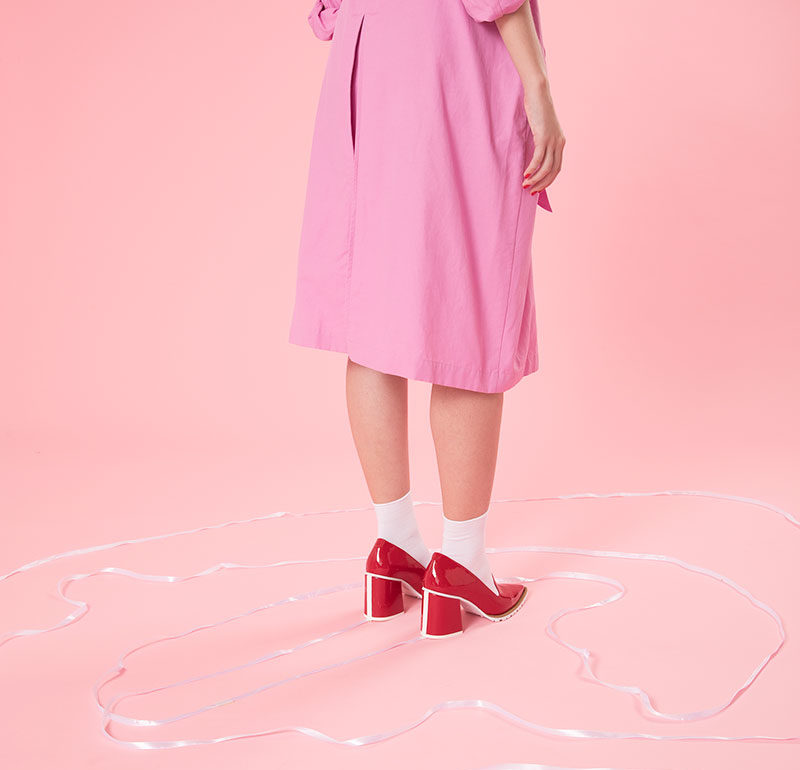 Sometimes I like to imagine there's a line.
There is a fine line that is created when we walk
and that line is even stronger
when you are a woman.
There is a line that is marked with every step,
with every decision, with every adventure.
This line doesn't need to be straight,
it can be messy, with big and small curves.
It maybe comes and goes many times.
We walk along the way leaving that line
behind us, most of the times
without being conscious,
without looking back.
That line follows your stories,
makes you who you are,
but you can change at every moment
where are you going to leave your mark?
The shoes are just a compliment, just a tool.
Companions of your finest stories,
witnesses of your days of glory,
of the days you want to run away
or the ones when you run for joy,
to reach your loved ones,
when you get to the final point.
One day those precious objects
will tell your stories,
you will look at them with a smile and say,
we did it. You did it.
And maybe look back at that line
and smile gently,
knowing there's someone that maybe
that day will follow that line
on her new shiny shoes,
and start walking innocently
Erika Stiglitz, Madrid, 2018.
---