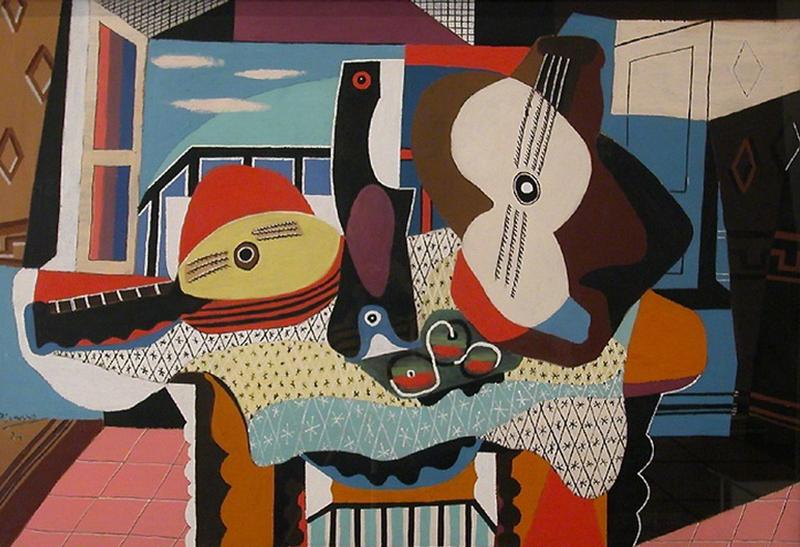 Picasso believed in the power of objects and made them part of his inspiration and work.
We chose seven of his works of art inspired by his private space and where you can enjoy them in person.
"Even before Cubism, Picasso's art had been rooted in the reality of the room.
Cubism itself was a hymn to proximity and familiarity, with its small world of objects
– guitars, liquor bottles, old plaster casts, a fruit dish, the body of a friend or lover –
pressed close to the picture plane, inviting our touch. Life was pleasure; life was intimacy;
life was private property. The Cubist world, for all its strangeness, was made from nineteenth-century materials.
Picasso was once asked why he had painted so few landscapes. "I never saw any," he replied.
"I've always lived inside myself. I have such interior landscapes that nature could never offer me ones as beautiful."
Pity and Terror. Picasso's Path to Guernica, Reina Sofía museum, 2017
First image: Mandolin and Guitar ( Mandoline et guitare) | Juan-les-Pins, France, 1924 | GUGGENHEIM museum, NYC.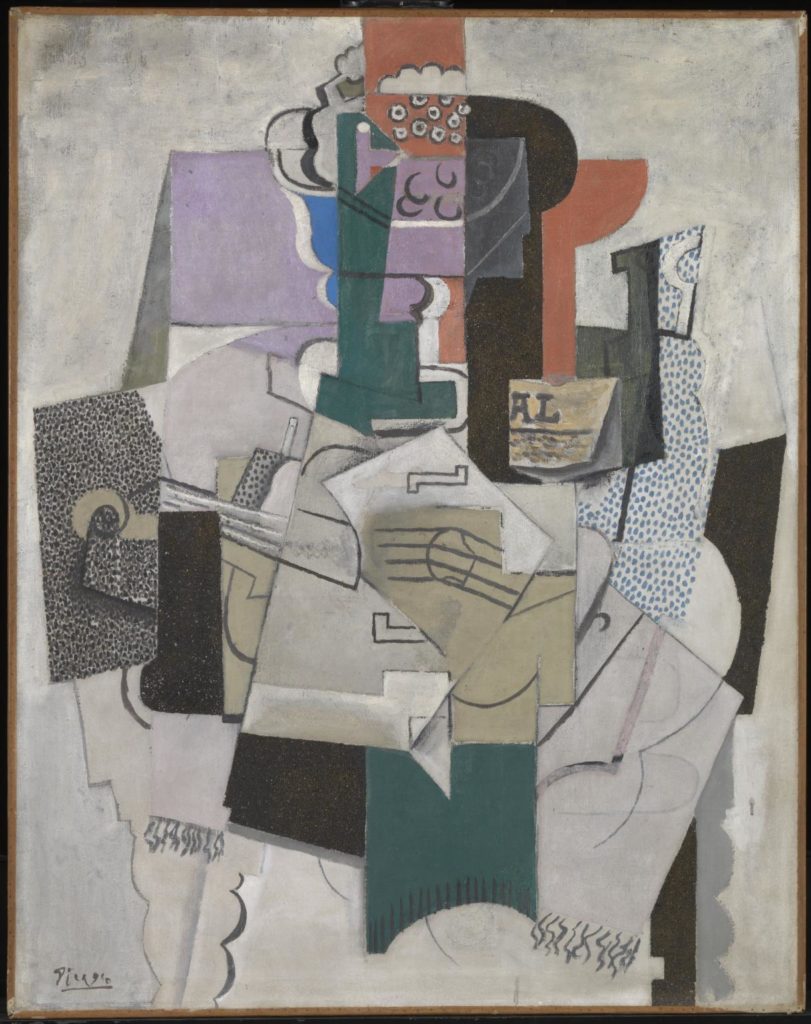 Bowl of Fruit, Violin and Bottle 1914 Pablo Picasso 1881-1973 Lent by the National Gallery 1997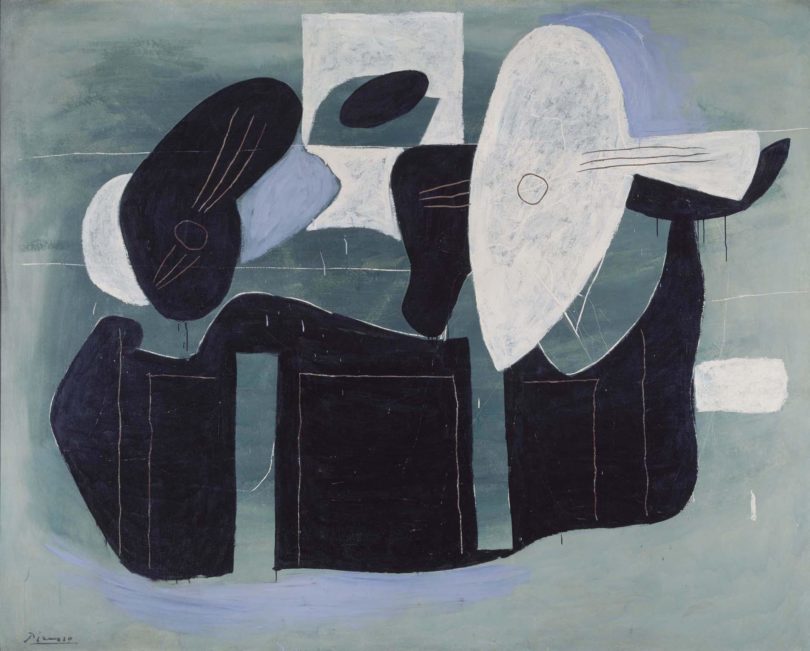 Instruments de musique sur une table (Musical Instruments on a Table) | 1924 | Museo Reina Sofía, Madrid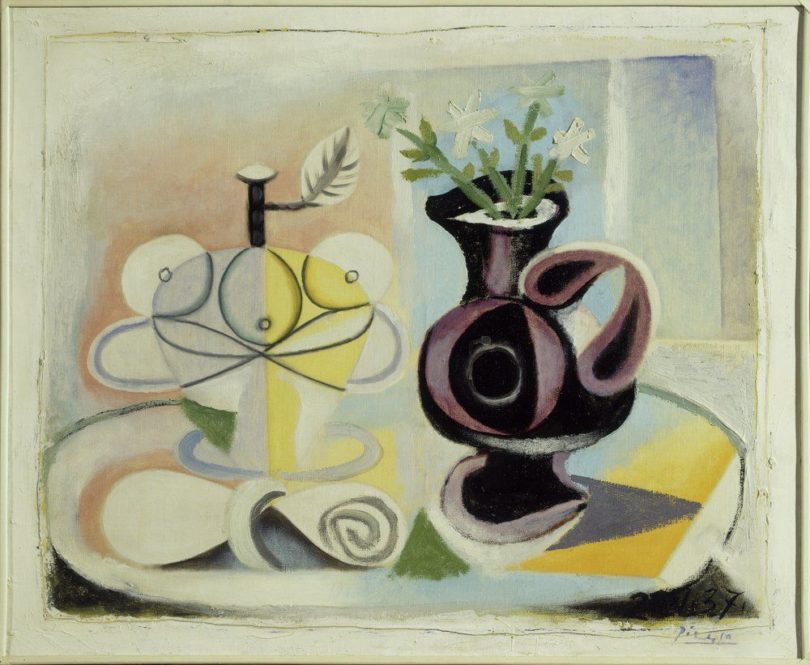 La Cruche fleurie (Jug of Flowers), 1937, San Francisco Museum of Modern Art (SFMOMA, San Francisco)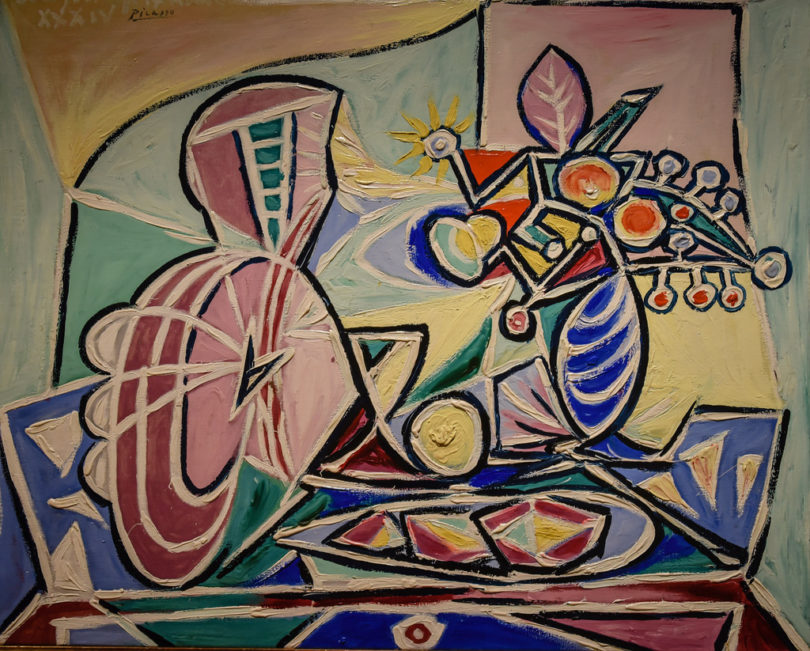 Mandolin and Vase of Flowers | 1934 | Saint Louis Art Museum, Saint Louis, Missouri
Grande nature morte au Gueridon (Still life on a pedestal table), Musée National Picasso, Paris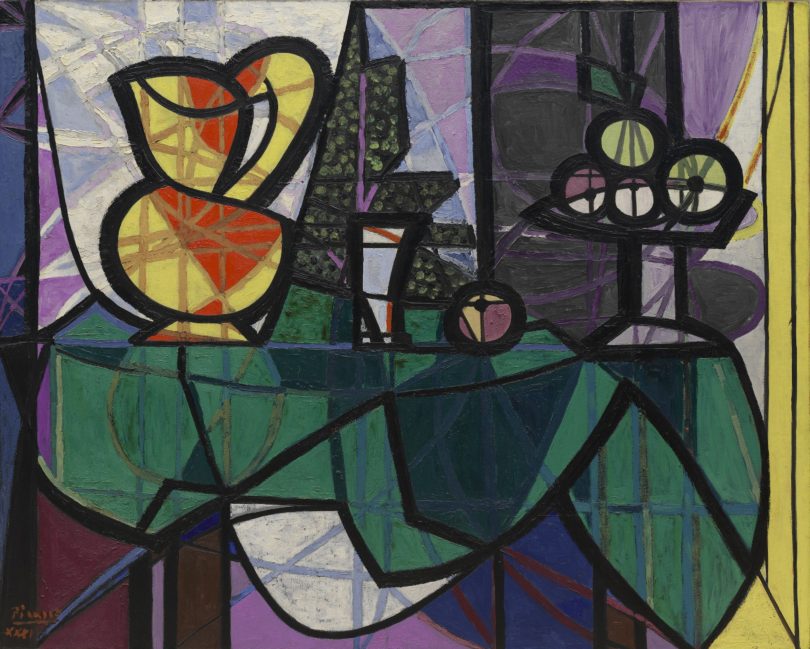 Pitcher and Bowl of Fruit ( Pichet et coupe de fruits ) | February 1931 | Guggenheim museum, NYC
---