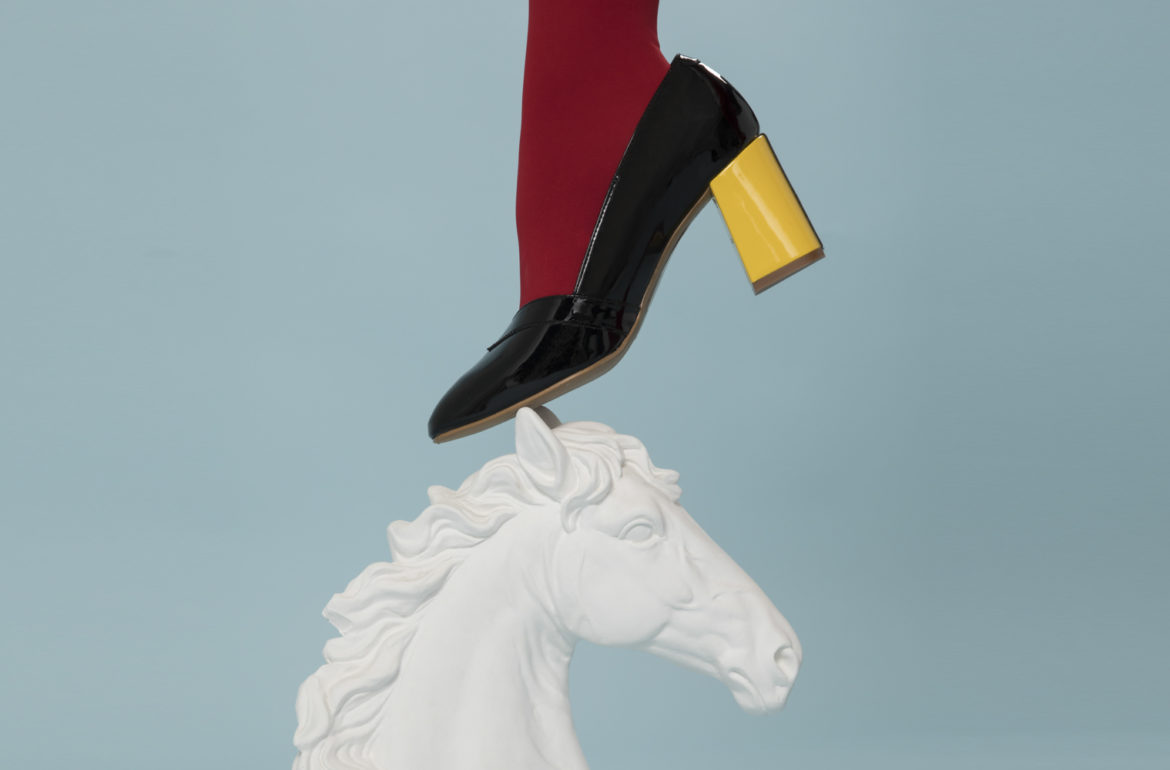 She was locked down at home. She couldn't leave her house but in some way,
she felt protected by the world she had constructed for herself.
She missed her walks in the park, but somehow she could feel the fresh air on her face when she closed her eyes.
She missed the coffee dates with friends when there were only laughs. She used to go every single Wednesday as a sacred ritual.
Coffee and good conversations gave her life. When she closed her eyes somehow she could smell that unique fragrance that felt like joy.
So she was grateful to still be able to remember and enjoy the good times and revive them on her imagination, that was the main tool that would make her survive these times. She looked through her room, dressed up herself and put on her favorite Anna red shoes, then she started walking, she closed her eyes and she could feel it all over again. All the noises of the city were there, even cars loud sirens felt like music.
People were laughing and enjoying themselves while she was freely walking going whenever she wanted to go because, in the end, that's what shoes are for.
____________________________________________________________________________________________________________________
Estaba encerrada en casa. No podía salir, pero sin saberlo se sentía protegida por el mundo que se había construido.
Extrañaba sus paseos por el parque, pero de alguna forma podía sentir el aire fresco en su rostro al cerrar los ojos.
Extrañaba las citas de café con amigos cuando todo eran risas.
Solía ​​ir todos los miércoles como un ritual sagrado. El café y las buenas conversaciones le daban vida, hacían que todo valiera la pena.
Cuando cerraba los ojos, de alguna manera podía oler esa fragancia única, que sabía a felicidad.
Estaba agradecida de poder recordar, disfrutar de los buenos momentos y revivirlos una y otra vez en su imaginación.
Miró a través de su habitación, se vistió y se puso sus zapatos rojos favoritos. Luego comenzó a caminar, cerró los ojos y pudo sentirlo de nuevo.
Todos los ruidos de la ciudad estaban allí, incluso los automóviles con sus bocinas tan molestas se convirtieron en música para sus oídos.
La gente se reía y disfrutaba mientras ella caminaba libremente yendo a donde sea que quisiera ir.
Porque al final, para eso se inventaron los zapatos.
Erika Stiglitz, Madrid, 2020
---